Vervain's Arcadia - Streaming on the Server
Welcome to Vervain's Arcadia, an adult SMP Minecraft Server for Open Minded, Mature Players
Tools for Streamers
Vervain's Arcadia is home to a variety of streamers who regularly broadcast their projects and builds while playing on the server. Anyone who wishes to stream here is welcome to, and we have a set of extra tools available specifically for content creators, including a spectator mode for creating panoramic, wide angle shots of their work. Streamers are permitted to advertise their streams on our Discord server, and have access to a special set of voice and text channels to allow them to work together in peace. If you're interested in streaming on the server, please let us know when you apply!
Our Content Creators
Interested in watching existing streamers on the server? Here are a few of our regulars who often stream content together and on their own whilst playing. Each has their own ambitious projects and builds, but you'll often find them working together on community designs too.
Shimmertech84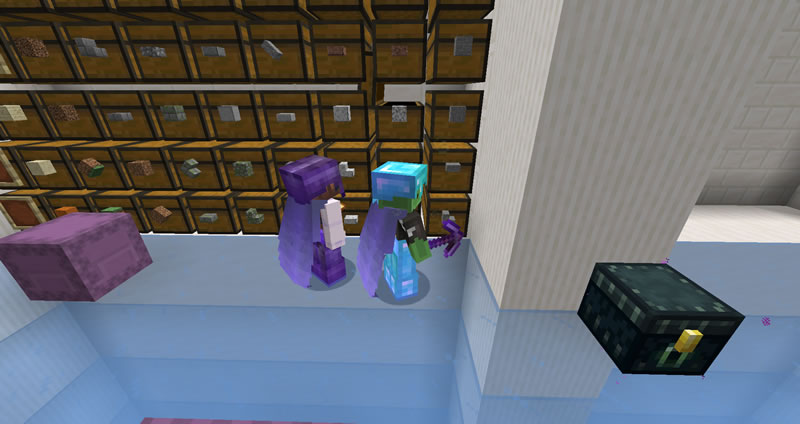 🔥Regular Streamer🔥 Shimmer loves building, and she is without a doubt an expert at it! Every project she begins will result in a majestic, awe inspiring structure that few others could match. Check out her incredible stadium for group games, and the beautiful collection of modern, sleek shops for the Shopping district. Shimmer's base is simply magnificent, and she regularly tours it in streams. She enjoys engaging with watchers in the chat, and is often willing to talk about subjects like mental health and trans rights. Make sure you check out one of her streams for elegant, professional builds and a fun, talkative atmosphere - Visit Shimmer's Twitch Channel Here!
th4tM0nk3y
Monkey enjoys many aspects of the game, and can be found creating beautiful buildings and efficient automatic farms around the server. He often joins others to stream as a group and is a social, friendly streamer who happily chats with his watchers as well as other players. He has recently been hard at work creating some efficient, fast farms for public use on the server, with new newest being a Guardian farm that can collect both their loot and XP. Check out monkey's streams for interesting technical builds, community projects and a social, fun vibe - Visit th4tM0nk3y's Twitch Channel Here!
Fazzcode
Fazzle is a newer streamer who's passions revolve around technical builds that are well balanced with his rustic and traditional build style. Fazzle is also a well versed coder, and you'll often find him testing new features and add-ons on his Twitch account. Ask him your technical questions and he'll surely have the answer! His most recent project has been a Twitch bot, completely hand coded from the ground up and fully customisable. Take a look at Fazzle's channel if you enjoy technical lingo, efficient farm builds and terrible dad jokes - Visit Fazzcode's Twitch Channel Here!
Spiritcraft89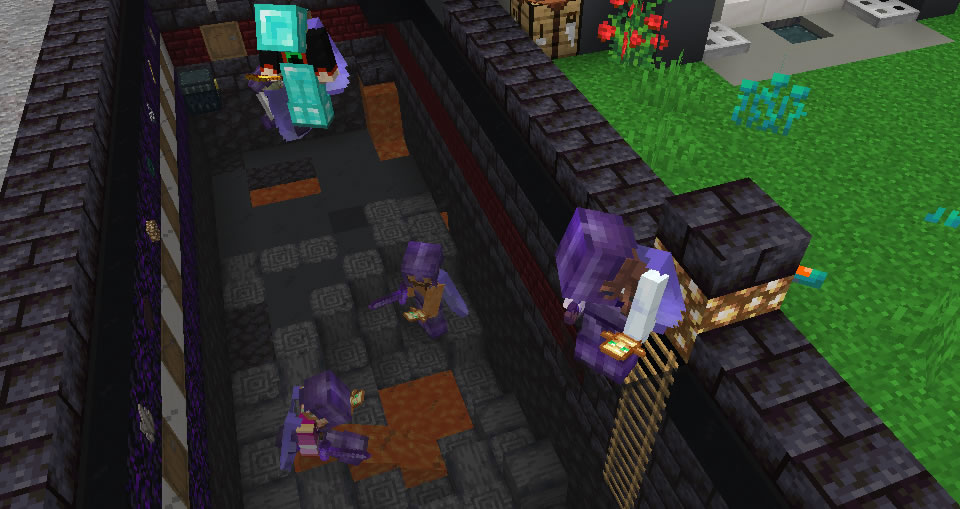 Spirit enjoys creating a wide variety of big builds, farms and redstone contraptions. He has a good set of all round skills and can be found on the server every day. His chatty, laid back play-style is perfect for an entertaining watch, and you'll certainly learn a little from him too! Some of his recent projects include a huge mega base, constructing games and shops, and helping other players with their redstone work. Make sure you swing by Spirit's channel for videos involving the Arcadia community and a wide variety of interesting, fun topics - Visit Spirit's Twitch Channel Here!