Valheim LGBTQ+ Group Server
Welcome to Vervain's Arcadia Gaming Group, a mature, LGBTQ+ friendly team who love multiplayer games!
We are a community of friends who love playing Valheim with other dedicated players and are wanting to find like-minded people to join us. If you're looking for a relaxed, mature server with a vibrant and social playerbase, this may be a good home for you!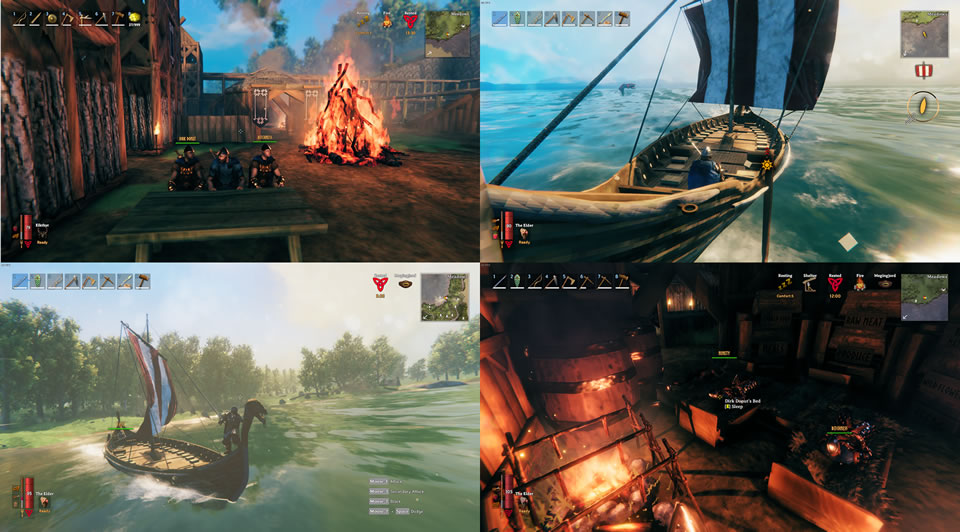 A Place to be Yourself
If you love Valheim and are searching for a fun, mature community of regular players to share a world with, we have exactly what you're looking for! Our newly launched Valheim server is available for any of our members to play. Our close and friendly group of LGBTQ+ and allied players have really gotten into this game, and we are happily accepting new members who want to join our growing community. We have an active Discord server with regular events for this and other games, and you'll find lots of enthusiastic players to vibe with while guiding your viking warrior to glory!
About VA Gaming Group
Vervain's Arcadia Gaming Group originally formed as a small team of friends who enjoyed playing Minecraft on a server together. After a while, we began inviting others to join us and together we formed a large world. We are centered around being a safe place for LGBTQ+ players, but anybody with a chill attitude and open mind is welcome. Since the early days of Minecraft, we have expanded into other games like Valheim and Among Us, and continue to explore fun multiplayer games together. Our servers see players logged in at almost any time of the day, and are a great place to meet other adult players who are serious about the games they play, and don't have a judgemental mindset.
Server Details
The server runs 24/7 on a dedicated machine in the UK. It is completely vanilla with no mods. The server is kept up to date with the latest patches automatically, so you won't have to wait days for updates to be done. Players often join together in voice chat on Discord while playing for a better multiplayer experience, but this is totally optional. PvP is also optional and consensual, so you don't need to fight or raid if you don't want to. Players are free to band together and take on the world, or simply build and explore in peace.
Server Rules
You must be 18 or over and a mature individual (Strictly 18+ only, no exceptions will be made, so please don't ask)
Griefing of any kind, stealing other players items/claimed land or changing other players builds is not permitted
Abuse of any sort in the game, in chat or on Discord is not permitted
Any kind of hacking, cheating or unfair gameplay behaviour will not be tolerated.
Please create a unique character for this server, and do not bring resources in with you from other places
No advertising of products, services or other servers to any other player (streamers may share their links when streaming on the server)
Degrading the experience of other players is forbidden (this includes DoS attacks and similar)
We have a strict zero tolerance policy on the above. Players caught breaking any of these rules will be permanently removed. All members deserve a fair and enjoyable experience while playing, and as an adult community, it is expected that everyone understands right from wrong.
How can I join?
We are accepting new players on to the server! Like what you've read here? Click the button below to apply. You'll be taken to a simple form that can be filled out in just a couple of minutes. Try to tell us about you and what you love doing, it helps to know who is wishing to join us. Our admin lives in Europe, so it may take a little while for us to reply if it's late at night in their timezone.
BEFORE APPLYING, please make sure you've read everything on this page carefully (particularly the rules), and only join if you're fully willing to accept everything. Once you've applied, our admin will try to get back to you as soon as possible. Please make sure you've read the rules fully, we won't respond if it's obvious that you didn't read them. Thank you for visiting, we really hope you choose to join us!