A Brief History of Zone Bar and Nightclub, Bury St Edmunds.
Zone was a bar and nightclub venue opened in Tayfen road, Bury St Edmunds. It enjoyed a short lived following from a small number of clubbers and regulars before suddenly and abruptly closing less than two months after its first opening night. This article summarizes the founding, development and failure of this iconic troubled venue. A legal notice regarding this article can be found here. 20th December 2014.
Concepts and a lucky break
Much of the opportunities and acquisitions that lead to the opening of Zone actually came down to sheer chance and luck. The original concept was devised by the manager of another bar situated immediately above the site of Zone. She had envisioned a gay friendly venue to go by the name of "Pride". Renovation of the building had began in April-May time, and rumours of this new place were already circulating the town. Some questioned the need for such a place, as the town already had a gay friendly establishment at the time, known as Bar Milan.
It wasn't long before the owners of Bar Milan got wind of this new bar. Of course, they had a certain amount of concern, as the new venue would ultimately be competing for the same small minority group. Bar Milan had its own rocky history, of which more can be read here. During the May to June period, Bar Milan's owners spent much time getting to know the people behind the new venue. "Pride" was originally slated to open at the end of June, but by late July time there was still no sign of progress, and it was soon after that an unusual deal was made.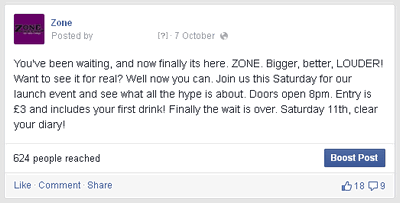 In a few short days, the two groups had made a new agreement. The people behind the "Pride" project were simply too short on time and capital to finish and open the new venue, so it was agreed to lease the building to the owners of Bar Milan instead. By the very beginning of September, the Bar Milan team had taken on the site, and renovation works began immediately. The building had formerly been a bar known as "The Old Maltings", and thanks to this there were only minor adjustments to be made. The bar, dance area and DJ booth were already present. Most of the works were simple decorating and repairs jobs.
A new spin on an old idea
Although the venue was originally going to be called "Pride" and have its own set of designs and style, the new owners had other ideas. The company roles of the Bar Milan crew had changed somewhat since the birth of their first venue. Tom had now taken a step back from the director role, and was simply managing the technical and design aspects of the new place in the evenings after he finished work every day. Damien's roles were little to begin with, and he was now moving towards the jobs of stock acquisition and some financial aspects. Coady insisted he would take on the roles of the general running, events organisation and of course the infamous drag act.
Works raced on, and looked to be complete on time for the scheduled opening date in mid October. However a few weeks before this date, Damien announced that he was to go away a week or so before this date, and so it was agreed to bring the pre-launch forward to allow him to see the completed venue filled with people and running. This meant that works had to speed up considerably, and several all-nighters were pulled off as well as significant help from Michele and her family. Even regulars of Bar Milan were lending their hand to help complete all necessary work on time. The community spirit and kindness seen during these weeks were unbelievable, and so many gave up valuable time for the venue.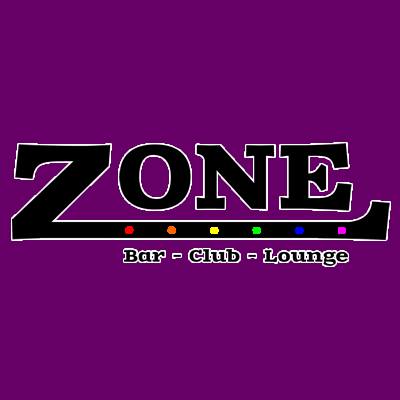 Finally it was almost time to go. The name "Zone" was decided upon. Originally plans were to call the venue "Ozone", but the slight change was made due to the fact that nothing inside the bar really reflected such a name. Inside, the suggestive colours and faux leather clad fixtures took on a very similar concept to the former Bar Milan. The strip pole had to be omitted, but only because the ceiling height was too low for it to be installed safely. Flyers and a Facebook campaign went out to spread news of the opening night, and the week before saw the final closure of Bar Milan.
The launch event
After many excessive hours and huge amounts of help from friends, Zone was just about ready to open its doors. Before hand it would host a pre-launch for Damien's leaving night. However, around 24 hours before the night Damien announced that he would in fact not be going away after all. Many were quite surprised to hear such news, but by then it was too late and everyone had already received invites. The pre-launch was well attended and proved a success with fantasic positive reviews for the new bar. Snagging and final minor improvements were made during the week after ready for the public launch on Saturday 11th October.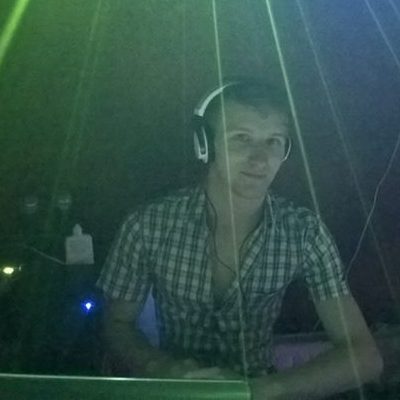 Finally it was time to open the doors to everyone. Many people turned up to see the new place in town, and again gave great reviews and support. Drinks were sold at simple flat rates and this proved highly popular. With nobody lined up as DJ, Tom took to the decks. It was decided he should do this every night as the music received a very positive reception. A small flood in the W.C. facilities kept busy bar staff on their toes. This turned out to be a failed pump in the septic tank and was rectified ready for next week.
The next couple of weeks continued with good turn out and positive response. Karaoke began the next Thursday and the venue announced it would play host to a live band every other Friday. The first band to perform on the 24th October was Insane Asylum, and turn out was good. On the 31st, a Halloween party took place with many turning up in fancy dress. Although Zone had been opened as a regular bar and club with no significant emphasis on a gay friendly level, many turned up in drag costume, including Coady himself.
A live band performance by a well known group known as Roxoff bought many traditional pub goers into the new venue. On this night it became evident that selling beer and lager in bottles wouldn't suffice for this type of crowd and pumps would have to be installed in the near future.
The fall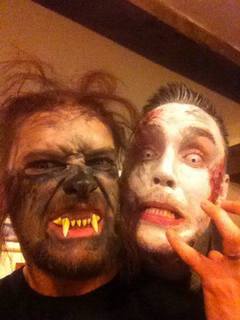 Notice! As of 11th November 2019, the remainder of this article has been re-written to omit certain information in relation to a personal relationship between two of the directors. This has been done upon request of one of the involved parties.
Some people had known for a long time about the personal and business problems that Zone, and previously Bar Milan had suffered. A lack of definitive roles between the owners and staff meant many tasks were missed or forgotten about, resulting in major issues. Due to ongoing disagreements, Damien would no longer have anything to do with Zone. Tensions rose considerably between the team and became out of hand, with criminal damage being caused to Tom's van. Tom, having paid the wages of the bar staff for the last couple of weeks, could not afford to repair the vehicle. Stock acquisition and other duties became extremely difficult.
With Karaoke being stopped just a few weeks in, Thursday nights became ghostly. Business on Friday and Saturday quickly slowed. Further lack of organisation and horrendous losses ensued. Staff had their hours cut significantly in an attempt to slow down the ever spiralling figures. To make matters worse, Michele was often left behind the bar completely alone due to a lack of staff and resources.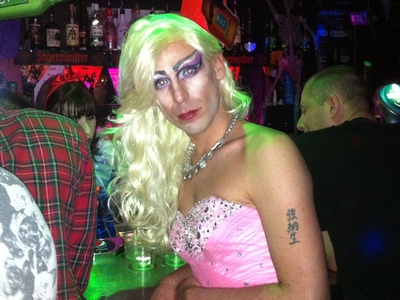 Upon discovery that his partner was having an affair with a regular patron, Tom decided it was no longer viable to continue in the relationship. He also decided it was time to completely remove his last connections to the business. On Friday 21st November, Tom ran the bar with Michele for the last night. At the end of his shift, he went out to continue the party with some of the patrons before carrying on to work his day job without returning home. He revealed that he would be leaving the business in the coming week.
The next Friday, Damien and Ben who had been partnered for nearly a year announced they were to be married, and decided despite Damien's withdrawal from the business to hold their reception at Zone. It was agreed that everybody would work together to make the reception a good one. The night began well and a large amount of people showed up to wish Damien and Ben the best. As the night progressed the tensions between the team once again climbed, resulting in a member of staff leaving half way through. This would be the last night that some of the team ever saw each other.
The final days, and the future ahead
On the 6th December Zone was due to hold a pyjama party, with patrons turning up in their night wear. However a short while before the event, it was announced on Facebook that Zone would not be opening that weekend. No reason was given, and many were confused. Messages on Facebook asking as to why were largely ignored, and for the next week there was no further news.
On the 11th December, Coady announced on the Zone wall via his personal account that Zone would not be re-opening its doors. He stated that the venue was not financially viable as the building was due to be knocked down in less than a year.
Finally, there is brief talk on the Facebook page of Zone that it may be re-opening under a new name. Such a venue would be run by a new team of owners, but apparently keeping some of the existing staff. It is clearly stated that two of the three founders would not be a part of this new venture, with the third, Tom, simply providing technical support as well as the occasional DJ set. It is also revealed that Zone closed due to a large amount of rent being unpaid, and the building was in fact secure for another two years before the threat of being demolished.
In mid February, the former building that was Zone is taken over by Michele, the previous club's bar manager. She also acquires the upstairs bar, Lucky Break (formerly known as Jukes Bar). After a re-decoration and major clean, the former Zone is re-launched as "The Venue". This new premises focuses on delivering a regular stream of live bands and vocalists for entertainment, as well as a DJ set providing a house evening. Both bars are now wholly owned by her, and attract a strong live music audience due to the frequent live performances by many local bands.
Coady and his new partner also briefly opened a new premises, a small pub by the name of The Black Swan, in North Walsham. This lasted little more than two months before suffering a similar fate to Zone. His proposals of opening a new night club by the name of Diversity never came to fruition.
An update, late 2019
In the days after Zone saw its last night, Michele's bar would see a reasonable success for its duration. As promised, the building eventually came to be re-developed and as of today, construction work still continues to create an affordable living solution for the town. The former team would ultimately all move on to new adventures. Most went on to lead different jobs, and would also move away from the town.
For myself, this was just the beginning of an entire collection of adventures. I learned significant lessons in business ownership, experienced my first wild nights out and taught myself a tonne of skills that have ultimately become useful in jobs and ventures. It's a part of my life I'll never forget. One filled with great friendships, amazing nights out and once in a lifetime experiences, yet also housing great darkness and pain. All that's left now are the memories, and this article. We miss you, Bar Milan and Zone!
Written by former investor and technical help / DJ, Tom.
---